EC-MENz National Summit 2019
Held in Whanganui from 17 - 19 May.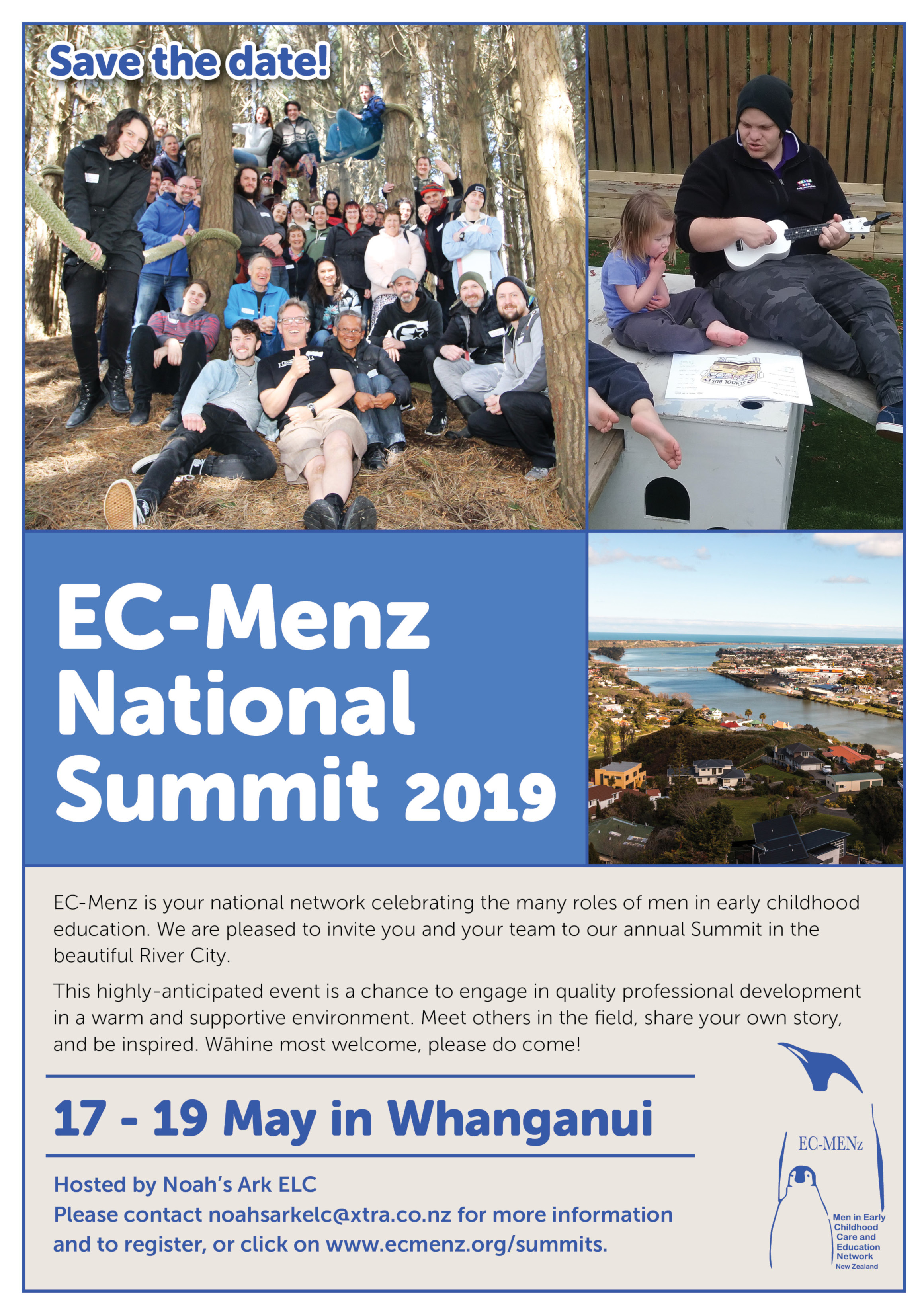 Save the date and spread the word! You are all warmly invited to the 2019 EC-Menz National Summit, held in Whanganui on 17-19 May. A line-up of rock-star presenters (featuring the likes of ECE legend David Spraggs) are being assembled to bring you quality professional development in a warm and supportive environment. Wāhine are always most welcome! This is a fantastic opportunity to engage in affordable, relevant, quality professional development with a focus on the many roles of good men in ECE.
For the latest updates on this exciting event please get hold of our hosts, the Noah's Ark ELC whānau, at This email address is being protected from spambots. You need JavaScript enabled to view it..
Download the EC-MENz National Summit 2019 poster.

---

Summit Reports