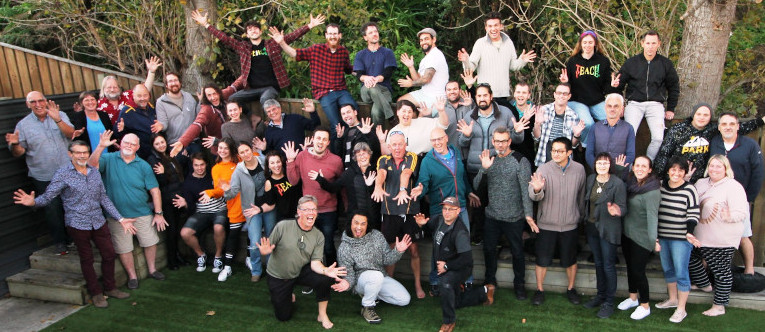 Details

Category: Articles
Te Whanau
EC-MENz Incorporated) (NZ)
Tena koutou, tena koutou, tena tatou katoa
Nga Mihi nui. Nga Mihi mahana
Tena koutou, tena koutou, tena tatou katoa
A special welcome to Ron and Chris Blatz, who have voyaged across the globe from their home in Winnipeg. Ron has agreed to travel down here to share the stories from his region of Canada and to outline the ways he has been instrumental in the recruitment and retention of male teachers in his centre in Canada. We look very forward to his presentation and his contribution over the next two days. We also welcome Professor Helen May who will highlight the historical influences that males have had in this sector and perhaps this will lead to the question "Why has male influence and participation become so absent over the past century?"
Read more: EC-MENz Address at the 3rd Summit 2009 – Russell Ballantyne
Details

Category: Articles
My concern with the very high percentage of female teachers in the early childhood profession is that they do not understandthe importance of rough and tumble play for boys. As a father of two daughters I am the first to put my hand up and say I do not understand girls…
View as PDF

Details

Category: Articles
A long-serving early childhood teacher helps coordinate the men's network
NZ Education Gazette nov. 2007
David Baxendell is full of enthusiasm for the early childhood men's network, though he laughs as he recalls how a series of emails saw him shanghai'd into running the EC-MENZ website.
To be fair on his fellows, he previously produced a website for the Canterbury/Westland group, forerunner to the national network.
The website has gained a new lease on life and is now an online hub for the men's groups around the country. It is just one sign of renewed momentum in the support groups following this year's men in early childhood care and teaching summit in Christchurch.
Details

Category: Articles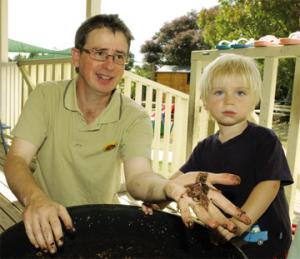 by Wayne Erb – Education Gazette in New Zealand Nov 2007
Former truck driver Adam Buckingham reckons he has a few life skills that he can pass on to young children.
The Auckland man switched careers following a workplace accident and says that, after recuperating, he wanted to find a way to give more back to his community.
Adam had previously volunteered as a scout leader and had young children of his own, so teaching young children seemed like a good fit. Three years later, he hasn't looked back.
Adam says he can draw on his past experiences to enrich curriculum delivery – introducing little ones to DIY-type activities, woodwork, and showing them how things work. He says it is not a case of men doing things that women can not, but rather that male teachers can bring a different dimension to children's activities.
Men and women are in the same boat, trying their best to deliver the early childhood curriculum, he says.
Adam says it is important that young children grow up seeing men acting in positive ways.
"A child needs to see a male role model in their life. Children need to see that we can nurture too."
Summit 2021
We are excited to announce that the 2021 EC-Menz Summit in Ōtautahi (Christchurch) on Saturday, June 12 will feature an amazing lineup of speakers drawn from across the early childhood sector. As an example, please check out this presentation abstract. We will be announcing more about the full programme as the event draws closer, so stay tuned!
For more information, and to register, please contact robin@childspace.nz or register through our contact form.
Regional Chapters
EC-MENz regional chapters and associated contacts can be found here.
If your region is not represented and you would like to become a co-ordinator for the chapter please contact us.

Regional Events
There are no events as of date.